Are You Ready
To Do Hard Things?
We have designed our selection process not only to admit individuals based on their skills, but also on their grit, commitment and aptitude.
There are two steps to our process:


Selection Process
Determine Your Eligibility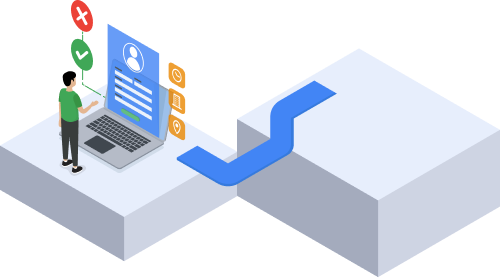 To begin the application process, please complete the registration form which contains some basic questions that will help determine your programme eligibility.

Should you meet the programme eligibility requirements, you will continue to the next step of the Selection process.
Note that our partnership with Mastercard Foundation allows us to offer eligible candidates access to world-class programme training at no cost. Each candidate has the opportunity to apply for a sponsored placement during the application process.
Below is a refresher of the eligibility criteria:
Must be of African origin
Age between 18-34 years
Can commute and attend in-person requirements in one of our eight city hubs - Nairobi, Kigali, Lagos, Accra, Casablanca, Cairo, Addis Ababa, Johannesburg.
Access to a computer and internet during the programme
*Due to training requirements and programme rigour, ALX permits learners to be enrolled in one programme at any given time. If you have applied to or are currently enrolled in a programme, you will not be eligible to apply to another programme.
Start Your Online Application
After you have completed your registration, you will be able to start your online application which should take you it should take you 80-100 mins to complete depending on the program you choose.

You will be assessed on the following;
English Language proficiency,
cognitive and reasoning abilities,
motivation, determination and commitment to success.
There is no set time limit to complete the application and you can pause and continue when necessary.

Good luck!