Coming Soon
Software Engineering
15 months/Full Time | Application deadline: 12th September 2023
Claim Your Place in the New Global Digital Workforce
Our Tech programmes are designed to prepare you for a career in the world's fastest growing industries.
Global Quality,
African Accessibility,
Our partnership with Mastercard Foundation allows us to offer eligible candidates sponsored access to world-class programme training, state-of-the-art and online infrastructure delivering an unparalleled learning experience for thousands of learners on the continent. Each candidate has the opportunity to apply for a sponsored placement during the application process.
Be Part Of The Rapidly Growing Tech Sector
More than 50,000 Learners transformed to Tech Leaders graduated
from the ALX Programmes!
The ALX Journey
At ALX we make leaders, not learners!
There are plenty of programmes that teach tech skills. At ALX, our "secret sauce" comes from our career-focused approach to learning. We aim to develop well-rounded tech professionals who are equipped with both the professional and technical skills that enable them to thrive in the most in-demand, high-growth industries.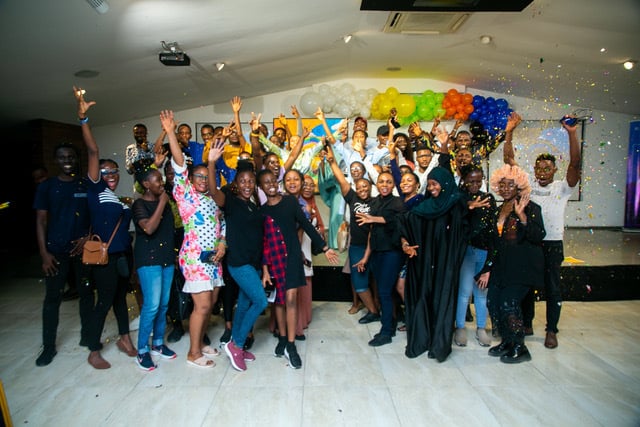 About ALX programme
Founded in Silicon Valley. Built for Nigeria.
Gain the technical capabilities and the job-ready skills employers require. Through your ALX programme you will benefit from your peer community, unlock new experiences, and connect to opportunities that will make an impact.
Feedback from ALX Learners
"One thing I will always remember ALX for is how they constantly helped me to push beyond my limits with the tasks regularly assigned. It really helped me to learn all the technical skills I needed for my current career in tech. Honestly, ALX is the best training ground to know how far your limits go."
— Aishat Adisa, Ilorin
"My time at ALX was just the push I needed. They offered top-notch resources, the ideal community, and practical experience. ALX exceeded my expectations and stoked my interest in tech. They gave me the opportunity to meet peers who were already succeeding in the field of technology, which helped me gather knowledge of what to anticipate from any area of tech I decide to follow.If you need to kickstart a career in tech, ALX is the place for you!"
— Barisua Nsaanee, Port Harcourt
"At ALX, I learned new skills - soft and technical - and also sharpened the old skills I already had. I must also add that the grit and growth mindset I acquired from ALX is a major factor that has helped me take on difficult projects, delivering satisfactorily to my clients at all times.It's a fact that the global job space has gone virtual, and if you want to be equipped to compete and function there, then you need to join ALX now and get trained."
— Richard Adibe, Abuja
"I've done some other training programs in the past, but ALX's Software Engineering course was exceptional because it gave me the opportunity to work on real projects. It was intense and thorough, and I am happy to have completed it. Aside from core programming skills, ALX taught us patience, resilience, and a lot of other industry practices that I am benefitting from now."
— Obekpa Phillip, Abuja
"ALX helped me unlock my true potential and start to believe in myself. Through the experience, I was able to grow my skill set and identify my definition of success. As a result, my outlook on life changed and I became inspired to recognise the contribution I could make as a young person."
— Millicent Aluoch, Kenya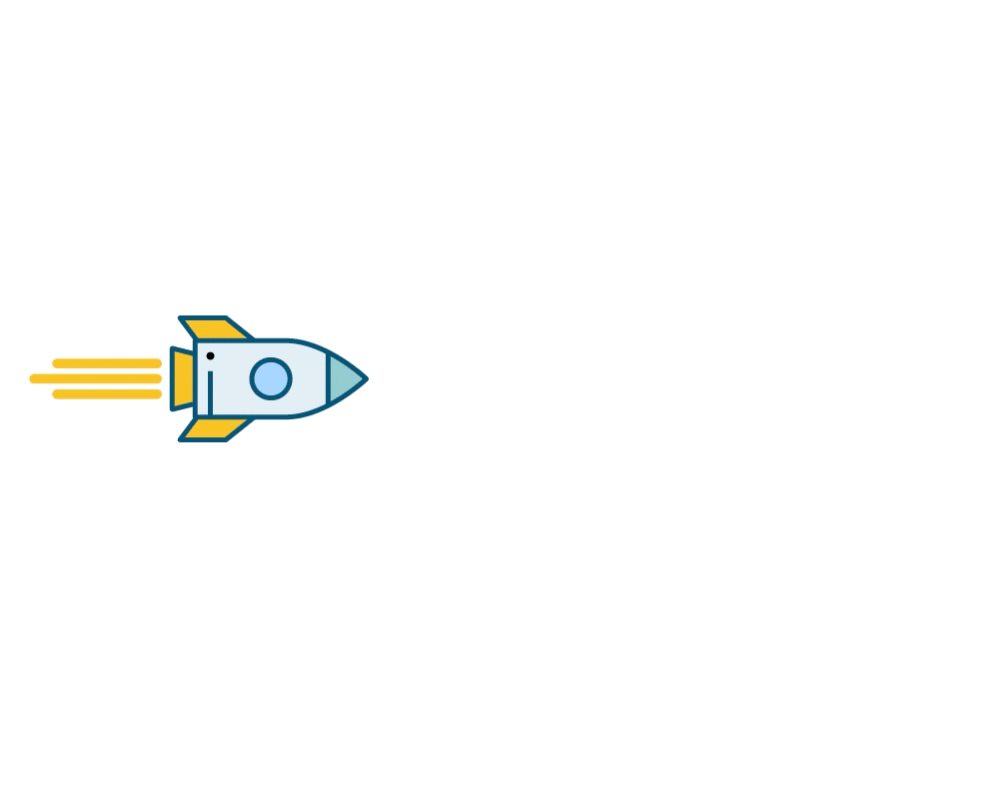 The Community to Power Your Future
Gain Access to The ROOM
The ROOM is our Job match-making platform.
An exclusive community for our graduates to connect to colleagues and employers and find job placements around the globe. Utilizing the best of virtual community building combined with in-person experiences, events, and opportunities.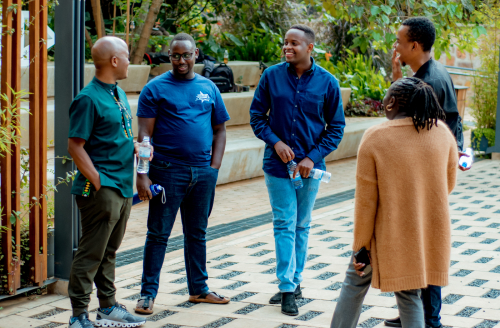 Why We Do What We Do
We believe talent is equally distributed, but opportunity is not.
As part of the African Leadership Group, our mission is to transform the future of Africa by creating 2M job opportunities by 2030 for young African talent and inspire the next generation of leaders.
How can I get in touch with ALX Africa to answer the questions I have?
Please ask
LEA
our Learning Experience Assistant for more information and answers to any additional questions.
What is your selection process like?
The ALX Selection Process is a two-step online process. First applicants will be required to complete a registration form which will take a few minutes to complete. Once this has been submitted, applicants will be directed to our online application platform. The application will take approximately 90 mins to complete and consists of three sections; including an English proficiency test. Applicants will also receive access to the online application via email. Your link to the application is personal and therefore cannot be shared.
When will I hear if I'm accepted?
ALX programmes have a set number of cohort seats and in order to ensure you stand the best possible chance of getting accepted into the programme we recommend you apply as early as possible. The ALX selection period is split into two halves. Learners who apply before 9th August will receive feedback on their registration by 16th August. Learners who apply later than 9th August will receive feedback by 12th September.
What does 'fully sponsored' mean? Will I still need to pay the administration fee?
With the support of our partners, ALX is able to offer young African talent access to world-class, high quality programmes to help them build their skills to be successful in the digital workforce of tomorrow. This means that if you meet our eligibility requirements, and if you are able to successfully motivate for the program to be fully sponsored, you will not need to pay the programme costs which range from $7,500 USD to $49,000 USD for African students. You will need to pay our one-off administration fee to enroll into your programme, meaning that once you are accepted into your programme of choice, you are required to pay this one-time fee in order to continue into your course.
When will I need to pay?
Learners will be asked to complete their one-time payment when confirming their enrollment into the programme, no later than two weeks after receiving their confirmation of acceptance.
How does payment work?
Learners will be asked to complete their one-time payment when confirming their enrollment into the programme. Learners will receive an email to confirm acceptance into their selected programme from selection@alx.app. From this email you will be able to access our dedicated payment portal to pay your fee. This will be the only time that ALX will request payment for an administration fee from its sponsored learners - if you receive any other communication around selection fees or application fees, please notify us on
legal@theroom.com
.
ALX does not offer the option to pay for our administration fee in instalments at this time.
ALX has the following payment terms:
For our part time Introduction to Software Engineering, payment will be due from one month before the programme start date, and no later than 5 business days before the programme start date.
For our full time Software Engineering programme, payment will be due after successful completion of month-1 of the programme.
For our Data Analytics, AWS Cloud Computing and Salesforce Administrator programmes, payment is due within two weeks of receiving the notification of acceptance into the programme.
You can either pay for the ALX Administration fee yourself or have someone pay for you on your behalf. We accept all major credit cards, apple and google pay, paypal and mobile payment options. You will have the option to pay in local currency or in USD.
Can I pay in my local currency?
Learners can choose to pay either in their local currency or in USD.
Will I be able to pay through a local payment provider?
ALX accepts a wide variety of payment providers.

Egypt: Debit and Credit Cards, Applepay, Googlepay, Fawrypay

Ethiopia: Debit and Credit Cards

Ghana: Debit and Credit Cards, Applepay, Googlepay, MTN, Vodafone, Airtel

Kenya: Debit and Credit Cards, mpesa, Airtel

Morocco: Debit and Credit Cards, Applepay, Googlepay

Nigeria: Debit and Credit Cards, Bank Transfer, Applepay, Googlepay, POS, USSD, NQR, Bank transfer, eNaira, PayAttitude, Paga

Rwanda: Debit and Credit Cards, MTN, Airtel

South Africa: Debit and Credit Cards, Nedbank, FNBm Absa, Standard Bank, Investec, African bank, bidvest bank, thymebank, 1voucher, Applepay, Googlepay, Zapper
What happens if I drop out or am unable to complete the course, will I receive a refund?
The registration fee is a non-refundable, one-time fee that is charged prior to starting your programme. You will not receive a refund if you are unable to complete the programme, however you will be able to defer to a later cohort. Please note that the deferment cut off date is at the end of week 2 of your programme. After this date you will not be able to select to defer and will be considered as having dropped out of your programme. If you do decide to defer to another cohort, you will not be required to pay the administration fee again.
I am unable to start my programme for this cohort, am I still able to defer?
You will still be able to defer your participation from one cohort to the next cohort. You have two options:
If you defer BEFORE before confirming your enrollment and completing your registration fee, your fee will roll over to the next cohort and you will need to complete payment prior to starting.

If you defer AFTER you have confirmed enrollment and paid your registration fee, your place will roll over to the next cohort and you will NOT need to pay the registration fee again. Please note that the deferment cut off date is at the end of week 2 of your programme. After this date you will not be able to select to defer and will be considered as having dropped out of your programme.

NB: ALX continuously evolves its programme portfolio and we cannot guarantee that your selected programme will be available in the next cohort.
If I don't meet the age and origin requirements, can I still apply for a sponsored place?
Learners who do not meet the country of origin or age requirements for sponsored placements have the option to pay for the programme, or apply for our ALX Global programmes. ALX Global programmes are offered at reduced time and rate, however will not include the foundation modules or offer access to any of our in-person, community or hub activations.
Are ALX programmes online?
ALX programmes are now fully online, opening opportunities for aspiring learners nationwide, and not just people based in Accra. While the programmes are conducted online, we recognize the immense value of in-person collaboration and networking. Learners are encouraged to visit ALX hubs to connect, network, and build lasting relationships with the learning community.
Follow us on social media for updates